Ben Hass Joins Bank of Blue Valley as Treasury Management Leader
Overland Park, KS – Sept. 1, 2021 – Bank of Blue Valley (BBV) is proud to announce that Ben Hass has joined the organization as Senior Vice President and Treasury Management Leader. In his new role, he will provide expertise to commercial and middle market companies, helping them maximize their operating accounts and streamline their accounts payable and receivable departments.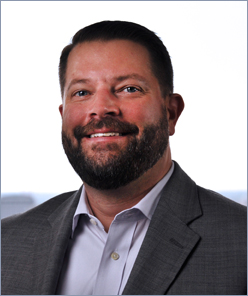 "With more than 20 years of experience in financial services, Ben can deliver valuable solutions to commercial and middle market companies," said Will Fox, Executive Vice President, Head of Commercial Banking. "His background in treasury management and payment solutions, along with his proven level of performance in fast-paced environments, makes him an ideal fit to lead our Treasury Management team."
Prior to joining Bank of Blue Valley, Hass worked at BOK Financial as the Treasury Management Officer, VP. While there, he was responsible for establishing and maintaining complex professional banking relationships with major clients.
"After spending years at large regional banks, I was attracted to the unique model of local leadership and decision-making at BBV, backed by the scale, strength, and technology of HTLF, an $18 billion financial services company," Hass said.
Hass received his undergraduate business degree, MBA and MSM from Baker University. He is also a Certified Treasury Professional (CTP). Hass currently serves as a board member for the American Red Cross and is a supporter of Harvesters, United Way and City Union Mission.